Dentures act as a replacement for missing teeth with a gadget or a removable prosthetic device. It gives support to the cheeks and lips. This is a prosthodontic treatment that fully or partially substitutes the old set of teeth. It can make you feel more confident about yourself, also helping you in regaining your healthy eating habits and improving your way of speaking.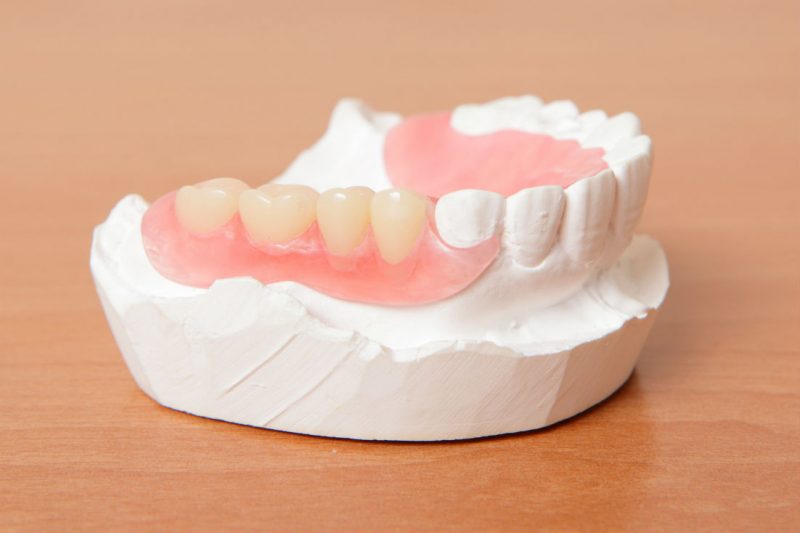 What are the types of dentures?
There are certain types of dentures, such as:
Full or Complete Dentures: A complete denture or a full denture is a replacement or prosthetic device for all the missing teeth. The denture teeth are usually made of porcelain or acrylic with an acrylic base that holds them together. It helps you to restore your natural smile and be more confident in social situations.
Immediate Dentures: An immediate denture provides the best solution when teeth extractions cannot be avoided. You can get teeth that are fully functional on the same day of the extraction. You can prevent the feeling of discomfort, of walking around without teeth.
Premium Dentures: Premium Dentures are customized and created in an in-house denture lab. All the anterior teeth are made of porcelain instead of acrylic, as it looks much like the natural teeth. 
Partial Dentures: Partial Dentures are customized and help in replacing some teeth. Your partial denture is made to meet your specific needs and can assist in replacing one or more missing teeth.
Flexi Dentures:Flexible or Flexi Denture is another type of partial denture and considered a comfortable option for many patients.
How to look after the dentures?
You need to follow the steps below while wearing the dentures: 
Maintain a good oral hygiene 
Brush the gums, the roof of the mouth and tongue with a soft-bristled toothbrush every day. This will help in keeping your mouth healthy and clean. It will also help in stimulating circulation in your mouth.
Brush your teeth thoroughly at least twice a day to prevent tooth decay and gum disease.
Floss at least once a day.
Use an antiseptic mouthwash daily.
Visit your dentist as according to the appointments.
Get customized dentures treatment to get those missing teeth replaced at ad DDS in Houston, TX. Call today!