Smile is one of the most important features. Dentistry helps in improving and achieving a beautiful, healthy, aesthetic smile using various treatment options. Unlike general dental care, cosmetic dentistry is not only science but also an art. The dentist enhances your smile, also helping in restoring and maintaining treatments for optimal dental health through cosmetic dental care.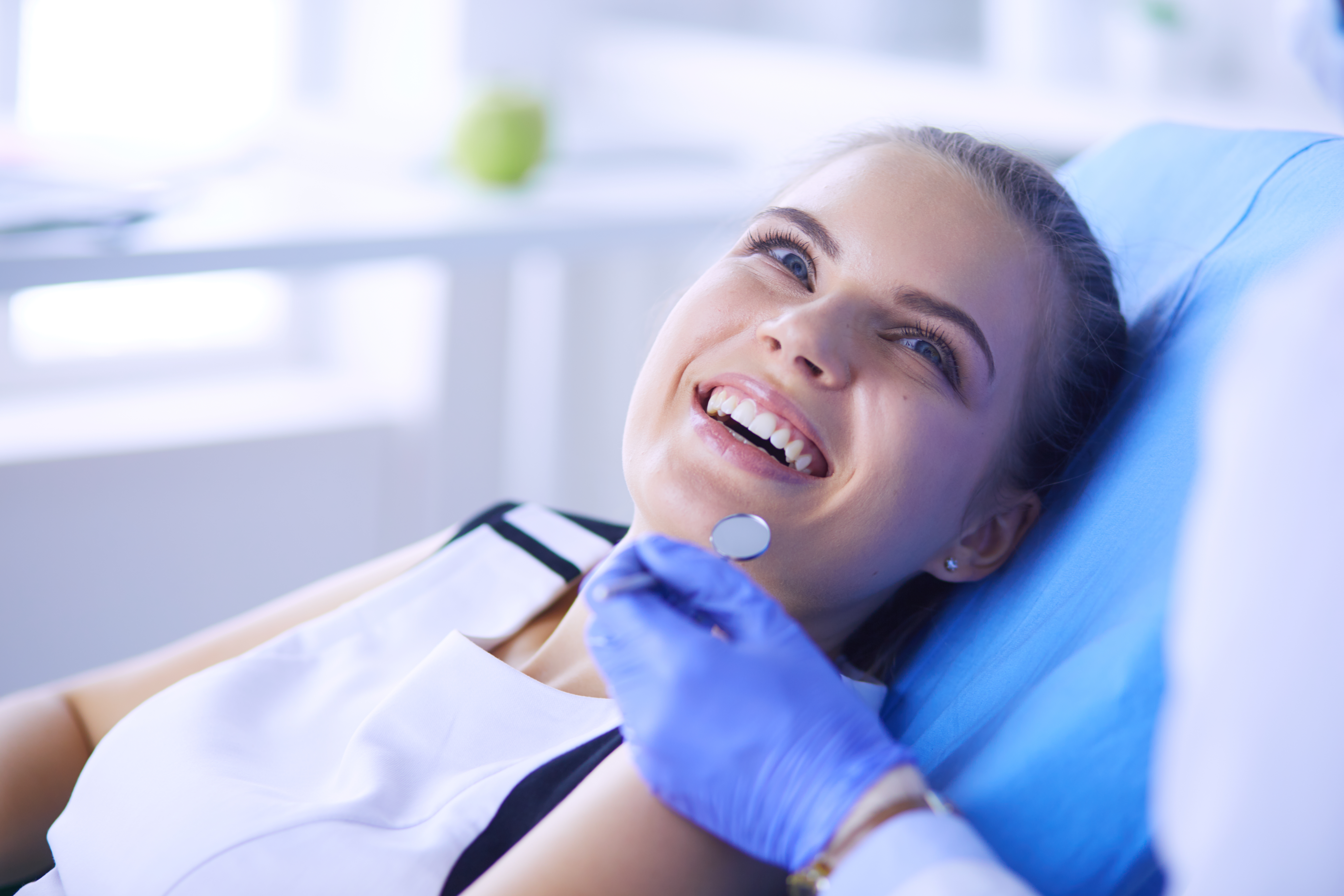 What are the types of cosmetic dentistry treatments?
There are certain types of cosmetic dentistry procedures available; they are as follows:
Composite Bonding: Composite bonding helps in replacing the teeth that are broken, chipped, or discolored, using a composite material. The materials used are tooth-colored and durable, which gets hardened when a special light is used on it. The special light "bonds" the bonding material to your tooth's enamel. After molding the bonding material in the desired shape and position of the tooth, the resin hardens and can last for a long time. 
Dental Veneers:Veneers are customized shells made of porcelain that cover the front side of the teeth to change its shape and color. They give better appearance along with a long-lasting bonding. It treats the chipped or worn teeth or permanently stained teeth or teeth with gaps, also improving poorly shaped or slightly crooked teeth.
Inlays or Onlays:Inlays or indirect fillings are fillings that last for long and so are added to teeth that have decay or any other damage on its structure.
Teeth Whitening: Teeth whitening is highly recommended and practiced cosmetic dental treatment. Through teeth whitening, stains or discoloration of the teeth can be easily removed. This cosmetic procedure can be either performed in the cosmetic dentist's office for faster results or can be carried out at home with the kit and instructions provided by the dentist.
Crowns:Crowns are caps that are made of porcelain, resin, or ceramic materials. The crown covers the tooth entirely and helps in restoring its shape and appearance. This treatment is usually suggested only when other procedures can't produce a better result.
Gummy smile correction: This procedure is recommended for people who show too much gum while smiling. 
Improving and achieve a beautiful, healthy, aesthetic smile with cosmetic dentistry at ad DDS in Houston, TX. Call today!