Toothbrushes: A practical guide on choosing your next brush
Posted by Dr. Angie Dinh on Feb 11 2019, 04:11 AM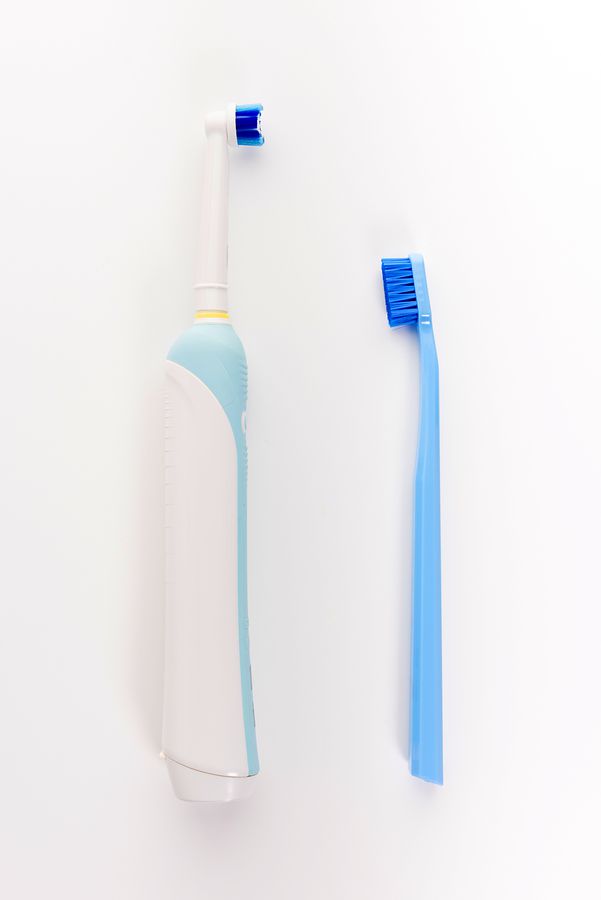 Nowadays it seems like there is close to a million options for toothbrushes. We have the old school, handy manual toothbrush. Then we have the top of the line electric toothbrushes, some even including Bluetooth connection (yes, that is a thing). Last we have the pulsating toothbrush, with bristles that you dispose of after 3 to 4 months of use. 
With more options available, it is important to stay informed about what the differences are and how they affect you. All these options do the exact same thing in the big picture- but what is the difference? Is it all a hype that we keep falling for? Are there benefits to using one brush over the other? Is there really a best toothbrush out there? Let's take a look.
Manual Brush
First of all, manual toothbrushes have been around for longer than the electric brush. With the first toothbrush dating back to 1770, they have been a routine staple for decades. Nowadays you can walk into any dollar store or even a corner store and find a toothbrush starting at $1. This is one of the reasons why people stick to manual brushes. 
Brushes come in a variety of options- ranging from soft bristles to sturdier bristles. Manual brushes also come in all shapes and sizes. Smaller brush for smaller mouths and harder to reach areas that we tend to miss.  When choosing your a new manual toothbrush the ADA recommends going for a soft bristle. It's less invasive on our enamel and our gums. Used along with flossing and mouth rinse, the job gets done. 
Recommended time for replacing your brush ranges from 3 to 4 months. A brush with wasted bristles won't give you the cleaning you need. 
Pulsating Brush
The pulsating toothbrushes have also come a long way. You can find one at your local pharmacy for about $20. Now more and more, companies are striving to end plastic waste. Which is why a lot of these toothbrushes also have replaceable brush heads. Not only does it save you money but you don't end up throwing away a good electric brush over a bad brush head. Other pulsating brushes don't come with the option to replace the brush head, so make sure to check what option is best for you. Pulsating brushes are great, giving you the vibrations needed to prevent plaque build-up, all while still leaving you with green in your pocket.
Electric Toothbrush
Electric toothbrushes are at the top of the list now. At first, it was the hype of owning an electric toothbrush. Of course, you also have the benefits of a deeper cleaning. You see, with vibrations as fast as 31,000 strokes per minute, it does a better job at removing plaque than what we could ever do with a manual toothbrush. And now with Bluetooth options, it's become even easier to detect spots that we aren't brushing. More than that, it gives you a sense of accountability. Since the apps collect your usage you feel more keen to keep up with your hygiene. Studies show that the continuous use of an electric toothbrush can improve gingivitis. This is a good option for people with arthritis that have a harder time brushing with a manual brush. 
Conclusion
Two minutes a day, twice a day is all we need to brush- yet sometimes we don't (guilty as charged). Whether you decided to spend some cash on a good electric toothbrush or choose to stick to your manual brush, make sure to do it right. By now we are aware that your mouth has no particular preference over the type of brush you use. As far as how you brush, floss and rinse, again, no particular way to get this done. Bottom line is brush- twice a day; floss and use mouth rinse at least once a day as well. Make sure to visit your dentist twice a year and ask any questions you may have- they are always there to help.