Invisalign - Everything you need to know
Posted by DR. ANGIE DINH on Feb 20 2020, 10:45 AM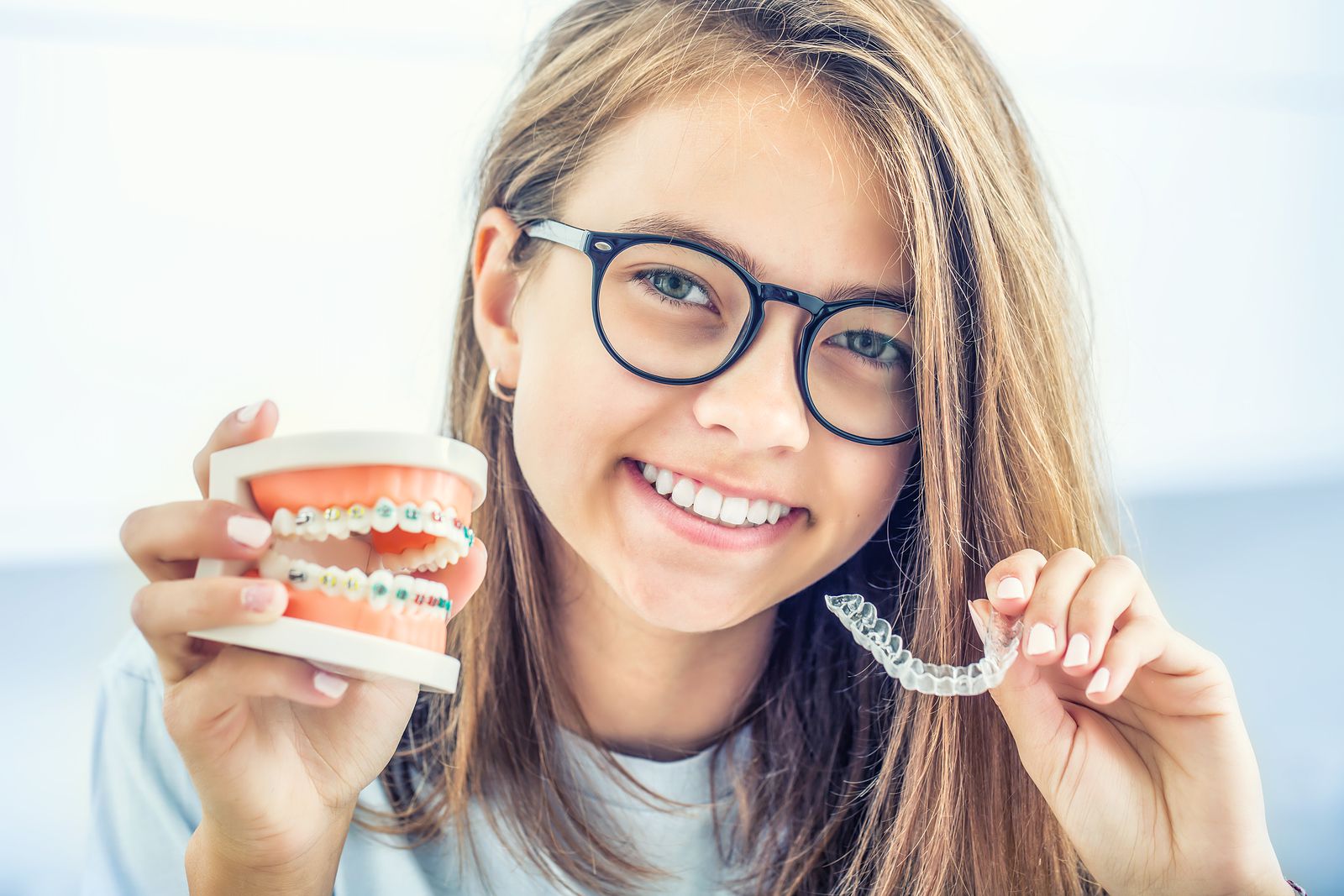 Invisalign has gained much popularity in recent years. It has become the go-to solution for treating orthodontic conditions, especially among teenagers. But, before getting your very own Invisalign aligners, here's something that would give you a better idea about what they are and how they work.
Advantages of Invisalign:
The best feature of Invisalign is that it is made from clear plastic. Due to its transparent appearance, it would hardly be noticeable when you smile or talk. 
Invisalign is backed by highly advanced technology. Starting from the fabrication process, the dentist takes 3D scans of your teeth, and the data is transferred to a laboratory. Several sets of aligners are fabricated with high precision according to the type of malocclusion and its severity. 
The plastic material used to make the aligners is biocompatible. It has no metal components, which makes it very safe for use. 
Now that we know what are the advantages of Invisalign. Let us have a look into some of the drawbacks of Invisalign:
The aligners are not as effective as dental braces. They could help in treating minor cases of malocclusion, but when it comes to more complicated conditions, Invisalign wouldn't be as effective.
Patients may find it annoying to wear the aligners for almost the entire day, except for when they brush their teeth and eat food. However, once they get used to wearing the aligners, the feeling will gradually wear off.
Invisalign is expensive in comparison to its alternatives. But, the advanced technology and amazing features that it offers make up for the price bump.
Invisalign FAQs
Why should I choose Invisalign over braces?
Invisalign is virtually invisible, which gives it the upper hand when it comes to aesthetics. Braces, on the other hand, are clearly visible, and it could affect the self-confidence of people when they smile or talk. Braces are fixed to the teeth, while Invisalign is removable. When it comes to safety, Invisalign is far ahead of braces as it doesn't have any sharp corners or edges. With Invisalign, the number of follow up visits to the dentist's office is lesser compared to that of braces.
Is there any restriction on what I can and cannot eat?
There is absolutely no restriction on your eating and drinking habits. You just need to remove your aligner before eating or drinking anything and put it back on after you're done. However, it is necessary to provide proper care to ensure there are no residual food particles stuck between the teeth, which otherwise could cause complications.
What about brushing and flossing?
In order to brush and floss, you can remove your Invisalign. Apart from this, if you have to clean your aligners, you can do so using a special solution which is mainly used for cleaning them
Finally, how expensive are they?
The cost of Invisalign depends on several factors such as the severity of malocclusion, complexity, level of treatment, etc. In most cases, it would cost slightly more than braces do. 
Schedule an online appointment or call us at (713) 526-0056 to have a consultation with Dr. Dinh and we'll be happy to guide you further.